Georgian Event in Silicon Valley! 
27 October 2023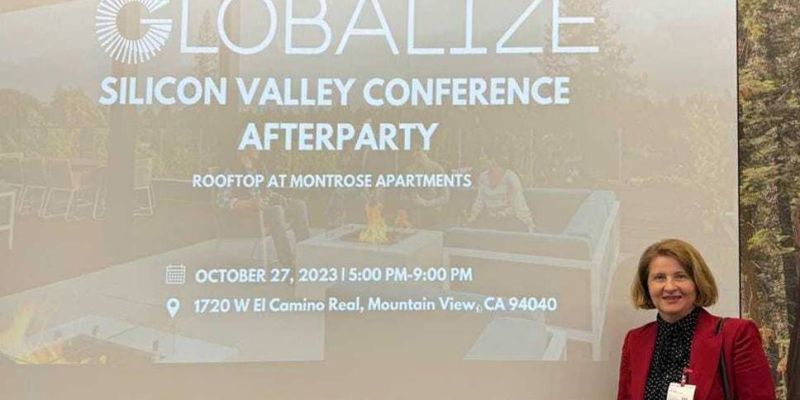 On October 27th, the fifth Globalize conference was hosted at Google Cloud Campus in Silicon Valley, California.
The primary objective of the event was to promote and support Georgian startups and companies by facilitating their access to necessary investments and partnerships for future development and international market expansion.
Furthermore, attendees had opportunities to establish useful connections with industry leaders. At the conference, Georgian companies and startups engaged in direct conversations with industry leaders, gaining insights into global technology trends and opportunities and also had the opportunity to pose questions. Additionally, they met foreign potential partners who could facilitate their growth as businesses.
At the conference's main stage, eight Georgian startups presented their innovative ideas before investors, fund representatives, and industry leaders. Moreover, there were several sections where investors discussed issues related to submitting applications for financing along with key stages of selection processes required for funding approval. Public attendees engaged in interactive sessions where they asked interesting questions.
Within the framework of the mentioned event, an exhibition of Georgian products was organized at the Consulate General of Georgia in San Francisco on October 30. Outstanding Georgian wines, delicious Georgian culinary products, handmade ceramic items, and original leather and fabric accessories were presented at the exhibition.
Mariam Zangaladze – Executive Director of Idea Design Group attended this fantastic event and shared that " Such initiatives are vital for businesses to grow, stay updated on trends and opportunities, and most importantly, strengthen their partnership relations as they collaborate on ideas and plan for the future."
News
The United Nations Association of Georgia (UNA Georgia) and the World Federation of United Nations Associations (WFUNA) organized an event titled "Partnership for Impact Tbilisi Conference, from Blueprints to Breakthroughs".

Branded tourist maps for hotels and travel agencies